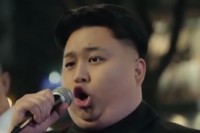 PYONGYANG, North Korea – Kim Jung Un, The Supreme leader of North Korea took one closer step toward immortality last night by winning his seventh straight North Korean Idol competition. Once again he (Un) was the unanimous winner gaining 100% of support from the North Korean voting public.
I would like to take a moment to thank me for giving myself the talent it takes to be the worlds greatest singer. I am so glad the people of North Korea were able to hear my Godly voice. What a thrill it must be for them. – Un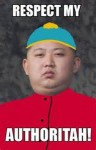 Supreme Leader Un used a variety of songs through the competition to show his wide range of vocal abilities. From the Steppenwolf classic "Born to be Wild", to Eric Cartmen's rendition of "Kyle's Mom", Un showed off the golden pipes which have made him the top-selling recording artist in North Korea. There was not a dry eye in the house when Un sang Ella Fitzgerald's anthem "Summertime". It was a moment in time not to be forgotten anytime soon by the capacity crowd at North Korea's Olympic stadium. For his final number, he (Un) improved on Julie Andrews timeless masterpiece "The Sound of Music".
I am so happy to share these gifts with the noble people of North Korea. They all love me. Ask them, they will tell you.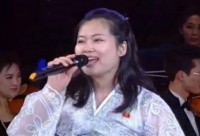 The runner-up Sachan Chen was unable to complete the competition after dying of an apparent heart attack while drinking a cup of herbal tea with Un. According to show producers, there was an outside chance Ms. Chen could have earned 1-2% of the vote until tragedy struck.
When asked if he would return for the eighth season, Un suggested he had other more pressing issues that need to be addressed first.
I am actually planning on destroying America next year at this time. I am sure I can do both at the same time but don't find it necessary to embarrass America by destroying them while signing. Maybe I will feel differently then, but the Fonzies need to be brought to their knees.
After hearing these threats against America Donald Trump responded with some tough words.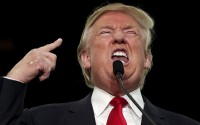 Who does this guy (Un) think he is? How can he say that? I am the greatest singer in the world. Anyone who has heard me sing will tell you. It's great. I'm great. Greatest singer in the world? C'mon. People ask me all the time why I don't sing. hey, Donald why don't you sing. I honestly just don't have time. If I had the time it would be great. If I was allowed in North Korea I would be the North Korean Idol and it would be great.