SILICON VALLEY, California – The social media universe has become a proverbial treasure trove of conspiracy theory and satire. It is nearly impossible for any of us to maintain a grip on what is true and what is, well, utter BS. What if some of these stories were true? We have scanned the interwebs in an attempt to bring you the top 12 social media conspiracies that are actually true.
The world is indeed flat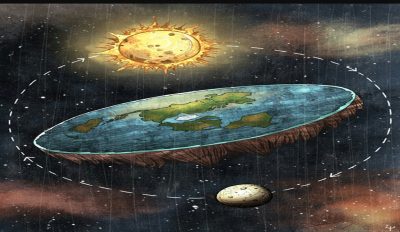 For all of you 'Ball Earth' conspiracy nuts out there we have some bad news. The world is indeed flat. All world governments are in cahoots with the devil himself to strategically fool you into believing you live on a round sphere instead of a flat plane. What the devil actually gains by this we are not sure as none of the scientific websites who gathered this information really explains Satan's end game. Just know that it is Satan's top priority to make you convinced the Earth is round.
Facebook Comments