A new groundbreaking study will change the way we view breast cancer forever. This vile, disgusting disease that affects so many will soon be brought to its knee's through prevention thanks to the life-changing work being done by Dr. Kopski Fehly of the Institute for Female Studies at the prestigious Klhukuski institute in Sweeden.
In a study of 200 participants consisting of both males and females. Dr. Fehly has found that wearing pink more than a couple times per month makes you 75% more likely to develop breast cancer.  Said Dr Fehly, "It is our determination that the color pink is a direct component to the development of breast cancer."  We have had the opportunity to speak with some of the heroes who volunteered their time to be test subjects for the groundbreaking research.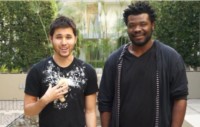 I am so relieved that I now know how to prevent breast cancer. I never knew it could be something so simple. I am so thankful I was asked to participate. -Thor Verjerkson
Man I was so scared when we started. I thought for sure I would catch the cancers by doing this study. Now that I know I am safe as long as I don't wear pink, I can chill without worry. -Tyrone White
Not all participants were as convinced that the studies findings were accurate.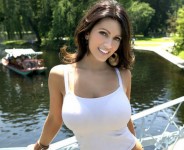 This is stupid. You people have no idea what you are talking about. – Jen Andrews

The Doctor did some strange things during these test. I have no idea why he needed to keep touching my breasts and taking pictures of them. They never let me wear a shirt and when I tried to leave they said they lost them all.- Jane Hitchcock
One participant summed it all up with his eloquent words of thanks.
Dr Fehly did an amazing job. I always wondered why everyone marching for breast cancer wore pink. Now I know it's the other way around. Pink is dangerous and people need to know. -Jaily Fox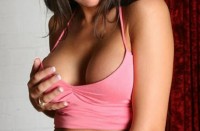 The great work of Dr. Fehly cannot be understated. He is a true hero in the fight against such a dangerous disease.  We are all thankful he is doing the work to end this terrible affliction. Soon he begins work on another terrible disease, as he will conduct studies on the link between beards and testicular cancer. We will all anxiously await this amazing new research, and all of humanity shall share in Dr Fehly's genius.