ATLANTA, Georgia – A recent 2016 Presidential poll conducted by CNN points to a tremendous advantage for Former Secretary of State Hillary Clinton among former aborted babies nationwide. The poll, conducted over a period of three days shows Ms. Clinton with a commanding 96% lead while Donald Trump holds 2% and 2% remain undecided.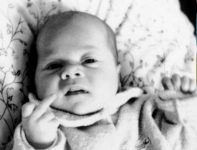 This is a major blow to Republicans everywhere and shows an odd inability among aborted babies to understand politics and party affiliation.
We recently caught up with Tim Stearling (CNN polls coordinator) to ask why the poll was done and how the results were so skewed. " We wanted to point out that aborted babies were planning on casting votes and wanted to shine a light on this lawless practice to put an end to it", said Stearling. "Then we found out a large majority were voting for Hillary so we decided to support them instead".
Considering these babies are dead and not yet 18 years old they should not, by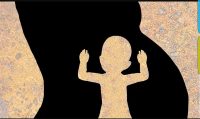 law, have the ability to register and vote. When asked about this Mr. Stearling became agitated, "Why are you being such a racist toward aborted babies? You are full of hatred and intolerance. Why do the living insist on pushing hateful policies that disenfranchise?"
Conventional wisdom indicates that these babies are choosing to vote for the party that enslaved, oops… I mean killed them while taking votes away from the party that freed… err fought for their right to live. We caught up with little Jose Alejandro Cabrerra (President of the National Organization of Aborted Babies) who enlightened us on these results.
Most aborted babies pay very little attention to the news and that's the way we like it. They are blissfully unaware that it was actually the democrats who oppressed…I mean killed them and it was the Republicans that fought for their rights of citizenship, oops I mean to live. They do not understand, nor do they want to understand this. Beside they  (Democratic party) have made me a very wealthy baby for my attempts to convert aborted babies into a major democrat voting block.
We also spoke with Jamaal Anders (spokesperson National Association of Aborted Babies (NAAB)) and asked how he could possibly support a woman who fought so hard for his mother's ability to abort him. "Donald Trump is a racist and I can't vote for him", exclaimed Anders. " He wants to build a wall to keep illegal aliens out of America and in some way I have ascertained that this makes him racist against aborted babies".
Most aborted babies in the poll believe it was the Republicans who have been supporting aborting them while the Democrats fought against it. Luckily for Democrats, these aborted babies don't have the time to do 5 minutes of simple research to find the truth. Either way, as long as they keep voting Democrat they should easily retain their ability to skirt elections laws and continue to vote in all future cycles.