Phrenology, which is defined as a pseudoscience primarily focused on measurements of the human skull, has long been debunked.  That fact hasn't stopped a group of hard-core believers from reviving it and making a play for science textbooks.  Several people who describe themselves as 'modern phrenologists' are bringing the science back into the forefront of psychological debate.  They claim that the science was dismissed before it got a fair shake and before modern equipment could bear it out as a real science.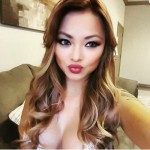 Two prominent Phrenologists, Bernard Hollander and Paul Bouts, had sons.  Their sons, ironically named Paul Hollander and Bernard Bouts, have decided to collect and compile the works of their fathers, combine them with writing on the also-debunked pseudoscience of Anthropometry.  They're rewriting the specifics to include modern tools and knowledge. Bernard Bouts had the following to say:
We figure, if Texas can demand that intelligent design should be taught in school, the factual science in these books can be introduced too.  I mean, psychologists are flying just as blind as phrenologists were back in the old days.  Now we know more.
The same sorts of people who believe this kind of thing is also susceptible to the Flat Earth movement's brand of belief.  These kinds of movements seem to stem from the desire of otherwise intelligent people to stand out in a crowd, or the desire of stupid people to appear intelligent to other stupid people.  While a professed belief in phrenology will certainly make one unique among one's peers, we hope it's a little like Madonna's (@Madonna) conversion to Gnosticism.  That is to say, all for show.
Notable celebrities taking up the cause of bringing phrenology back to the masses are Tila Tequila (@AngelTilaLove), Gary Busey (@THEGaryBusey), and Danny Bonaduce (@TheDoochMan).  With names like that backing the movement, it's unlikely to fail, especially considering the propensity of Americans to believe batshit insane nonsense.