BERLIN, Germany –  A recent late-night experiment with a Ouija board in Germany has the world reliving the past in a not so positive way. Two young boys, Gideon and Abner Rosenstein, set up their "toy" inside the Temple of Abraham Jewish Center for German boys in Berlin. During the session, a screaming voice came through so loud and clear everyone in the building came to investigate the commotion.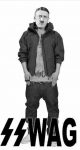 According to witnesses, A full bodied apparition of Adolf Hitler stood before the boys with a chilling message. One of those who witnessed the apparition was Rabbi Sol Lowenstein,
This Hitler guy is kind of a jerk. He spent 5 minutes going on and on about not wanting to be associated with Angela Merkel [Chancellor of Germany], George W. Bush, or President Obama. He seemed upset that everyone with a computer sees meme's trying to link them to him.
We have obtained a poor recording of the event and have transcribed as best as we could.
There is a difference between Evil and incompetence that leads to terrible things. I was pure evil and I deserve better. George Bush? Seriously? President Obama? Please… He has no idea how to be evil. I saw hundreds of meme's comparing them to me. I am starting to wish I never exterminated all those people. Well, let's not go that far. At least make meme's comparing Osama, Saddam, Khamenei, or Hasselhoff to me so I can rest at peace in my evil.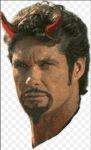 To many, Adolf Hitler is still the epitome of evil on Earth. That does not, however, mean he does not have a good point. Meme's that compare him to incompetent politicians diminish the power of a true comparison. As Adolf so eloquently stated, there really is a difference between 'evil' and 'incompetence.'  Perhaps we should listen to someone who knows.