CHICAGO, Ill – Superbowl week has long been known as the week of the year that boasts the most reported domestic violence cases nationwide. For several decades the NFL has been unsurpassed in their ability to juice the testosterone out of their die-hard fans. 2015 was dramatically different. Shark Week has become, not only competition for the NFL but according to several national crime statistics, has surpassed the NFL in reported cases of Domestic violence. These stats came as a big surprise to everyone, that is, except maybe the NFL and Discovery Channel.  We reached out the NFL offices for comment.
We here at the NFL try to do everything in our power to be #1 in everything we do. We believe that the inability of our athletes on defense to touch our quarterbacks and deliver highlight reel hits on defenseless receivers has led to diminished testosterone in our male viewing audience. This, coupled with the fact the women are now engaged in the game and no longer asking stupid questions, or in any way distracting the male Superbowl watchers, has led to this decline. – Bernie Handles, NFL director of publicity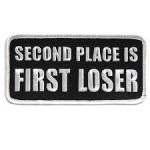 The NFL has obviously been aware of this decline for some time and it appears they are looking to make some important changes. Also aware of these changes, the Discovery channel has released a statement in an attempt to explain this sudden change in male activity.
First of all, we would like to thank everyone who has made this possible; producers of cheap domestic beer, The public school system of the United States, Unlimited and unfettered illegal immigration, and the fathers of the 90's who left their homes thereby neglecting to teach their sons right versus wrong.  Secondly, this is not an outlier.  We are in this for the long haul. For the NFL to be competitive with us again they will need to take a hard look internally and fix what's obviously broken. – Amanda Cox, Discovery channel publicity VP
We have reached out to Dr. Iman Muhammad Sardizhi, Director of Islamic Studies and Familial Relations at Bitlis Eren University in Turkey, for insight into this shift in American culture. He had this to say,
The change in America is not with it's men. The change is with it's women. I have noticed that women are taking an enhanced interest in following their husbands football interests. It is increasingly difficult for men to strike their women when they are in agreement in their pursuits. Shark week, however, creates more difficulty for women to remain unbeaten.  We are all aware that women lack the ability to sit quietly and refrain from distracting their king while watching something testosterone laden. Sharks eating seals is a trigger for the female mouth to engage in stupid unrelated conversation. The NFL simply cannot compete with this any longer. – Dr Sardizhi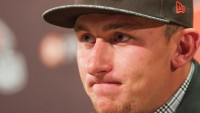 As surprising as it is to see anyone competing with the NFL in cases of inspired domestic violence, Shark Week is not alone. Dancing with the Stars began climbing the ladder of domestic violence for many different reasons.
Every time I catch my bitch watching that crap I just want to punch her in the face. It's almost impossible to just sit by and allow her to watch this garbage, Damn! – Johnny Manziel, Texas