NEW YORK, New York – Being President Of The United States is exhausting, time-consuming, and constant. Even the most energetic and detailed among us would have a difficult time keeping up with the type of demands Donald Trump has recently had thrust upon him. It's easy to become complacent and occasionally forget a step or two, but when it comes to diversity those same missteps get magnified tremendously.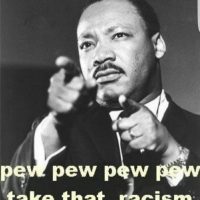 Reports out of Washington D.C. recently have suggested that it has been several days since The President's words have overtly offended anyone based on color, religion, gender, or sexual preference. Some inner circle social justice warriors have spoken out on this and have gained the attention of The Trump Administration.
We certainly don't want anyone to feel left out of this process. We are currently planning on doing something very racist really soon. – Sarah Huckabee  Sanders White House Press Sec.
According to Sec. Sanders, The Administration has scheduled a press conference for tomorrow night in order to make racist comments and offend an entire group of people. We are not, as of now, aware of the actual group they intend to insult. Insiders have suggested that this will be a new group that Mr. Trump has yet to malign.
We had an opportunity to speak with one group who believes they are in the running for a Presidential racist diatribe. The Left-handed, Lesbian, Albino, Midget, Eskimo Student Union says it is a long time coming.
President Trump has made it a point to insult every group in America but us. This has left us feeling disenfranchised. Is there some reason why the President refuses to insult us? As far as I am concerned, his refusal to make offensive remarks about us is the very definition of racism. It is time the president gives us equal access to ridicule and insults. Sarah Jean – President LLAME-SU
We expect someone within the administration to give us some clues as to who they plan to insult prior to the press conference. Until then your guess is as good as ours.